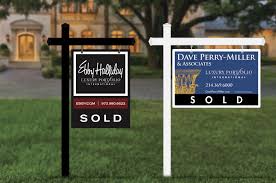 Product: Real Estate Signage
Location: Tampa Bay, Florida
Client: Signs Insight
There is a rising industry in the real estate market, and because of this increase there are more agents joining the field everyday. Get ahead of your competitors with high quality advertisements! With an eye-catching sign that displays precise information with your company brand, you can leave a lasting impression with potential buyers. One of the best aspects of sign marketing is the range of customizing methods. First you choose the sign right for your company. We offer open house signs, swing posts, yard signs, and custom banners to name a few. Next you can choose the color scheme, graphics, and stylized fonts to create a personalized look that fits your business brand. Last is the placement or location of your signage. All of these factors pair to create a tailored sign that gives you visibility over other companies.
There are a variety of signs that can help you along your way, and you can see a few in the image above and below. There are yard signs, which serve as temporary marketing tools to aid in your business ventures. They can be placed in virtually any area, and can be easily installed and removed. In addition to yard signs, there are banner signs.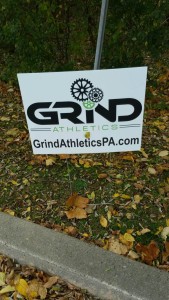 These can be used as both long-term and short-term marketing with limitless options for customizing. One of the great things about these signs is the ability to mount to any surface. Stand alone banners, building banners, fence banners, they can all be yours today!
Do not just invest in just a sign, invest in a company that wants to you to succeed! At Signs Insight, we offer premium products along with superior service. Allow us to utilize our creative designs, cutting edge printing techniques, and durable materials to customize a sign that brings you the business you deserve! We are located in Tampa Bay, Florida, and we service the surrounding areas. Come into our showroom today, and we will share the many advantages associated with custom yard signs for your real estate needs!
Do you have questions about real estate signs? Give us a call at (813) 523- 3128. We have experts on hand that will get you the sign package that you need!