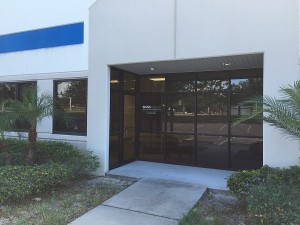 Product: Premium Sign Facility
Location: Tampa Bay Area, Thonotosassa, FL
The time for cardboard cutouts, and boring paper ads is over! The sign industry today has developed
innovative techniques to take your marketing appeal to a whole new level! Interior signs can be
customized with bold color schemes, and dimensional mounting, while exterior signs can offer
illumination for maximum visibility in any setting! No matter the type of product you are looking for,
Signs Insight offers one-of-a-kind solutions that will be effective, durable, and cost efficient. We are
located in Thonotosassa, Florida, and we service the surrounding Tampa Bay area. Come into our
facility today, and we will share the advantages that these custom sign and graphics packages can
bring your business!
When you decide to invest in a tailored sign, our team of experts will help you through the entire
design, fabrication, and installation process. First, you will meet with our professionals for an estimate
that involves assessing your marketing goals, installation location, brand, and budget. A design concept
will be planned that compliments these details. The construction of your finalized design will be done
in our own facility to ensure quick turnaround, and premium service. We will use the best components,
and equipment to complete your sign package fabrication. Installation services will also be supplied by
our team, and some mobile graphics, decals, and wraps can even be installed in our own flex space, as
well. Your finished package will be a great investment that is guaranteed to pull in the attention, and
productivity that you are hoping for!
At Signs Insight, we have made it our mission to create sign and graphic package that will completely
meet the marketing needs of your business. Are you looking to gain exposure within your community?
Would you like to organize your workplace, or aid in the navigation of your facility? Maybe, your
business needs to be assessed for local ADA code compliance? No matter the purpose you have for
your signs, our team will provide a long-lasting and creative solution! Call us today at
(813) 523-3128, and we put you down the path to a custom sign package today!