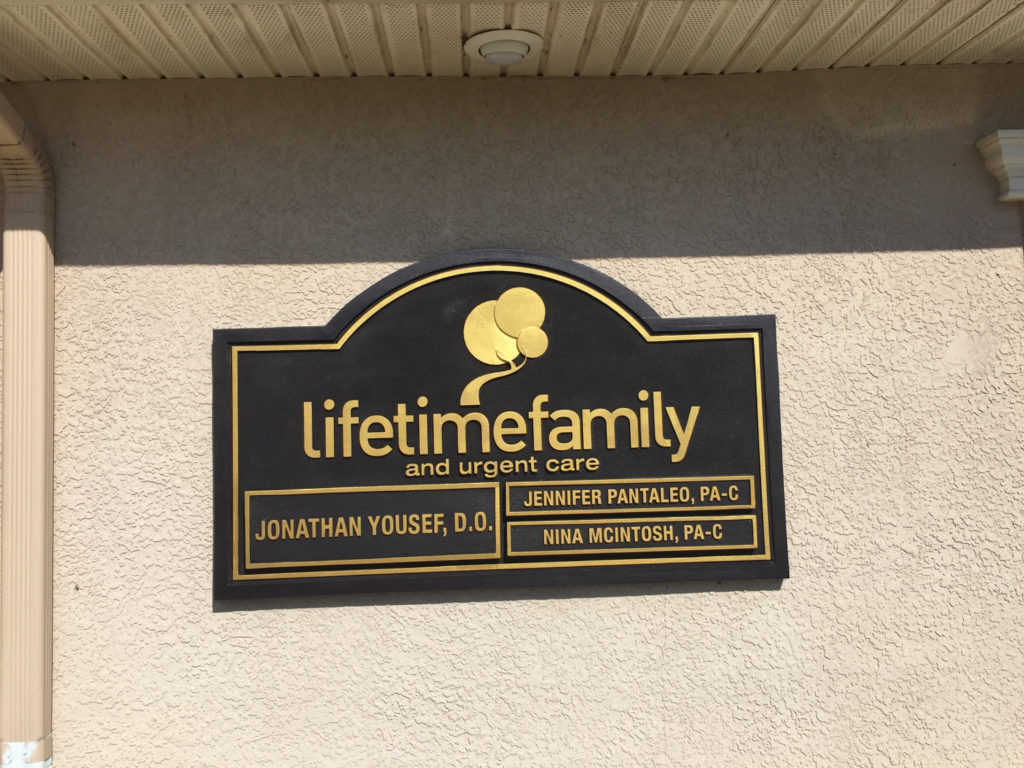 Do you manage a hospital or make the decisions when it comes to signage and marketing?
Are you searching the Internet for a company that specializes in custom sign design and fabrication for hospitals and the medical industry?
At Signs Insight, we work with all kinds of different industries, helping them to better market their names, spread their brands and drive new customers and patients.
Recently, we were contacted by Lifetime Family and Urgent Care in Tampa, Florida.  They were looking for a local sign company who could create a custom lobby sign for them.  If you take a few seconds and look at the pictures in this article, you can see the sign that we made.
The sign is made from a few different materials, with acrylic being the main component. Using a router, we cut the acrylic to the appropriate shape, and then we apply lettering to the face of it. These letters are applied directly to the face using standoffs, which make the letters hover over the face of the sign a little bit, giving it an extra dimension. This extra level of dimension gives the sign a little bit more pop and visual interest.
Lobby signs can be made from a wide variety of materials, which can be mixed and matched to create unique and spectacular looking signs. Depending on the materials and the complexity of the sign, the budget will vary, so we recommend getting a custom quote from us.  We can design a custom sign that will look great, have a lot of impact and fall within your budget.
Written by: Signs Insight